Eckman, Crystal G.
For full location list, click here. For directory by department, click here.
Ebensburg (Home Office)
New Address:
416 South Center Street
Suite 2 & 3
Ebensburg, PA 15931
Mailing Address:
P.O. Box 505, Ebensburg, PA 15931
800.662.2020 toll free
814.472.7961 phone
814.472.7020 fax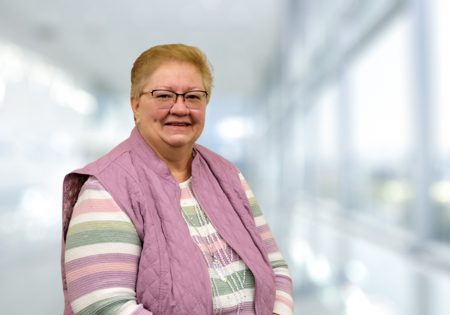 Eckman, Crystal G.
Commercial Lines Account Service Manager
Phone: 814.472.2981
Fax: 814.472.7020
Crystal currently works in account service but is also an experienced underwriter. This gives her the ability to communicate with customers, the sales team and insurance carriers to resolve insurance needs. Crystal enjoys seeing the technology that continues to improve customer service. Crystal comments that, "As an agency we are making great strides to meet the needs of our customers affected by the pandemic and those who prefer connecting via technology as it helps them in their everyday business needs/concerns."
Designations: Certified Insurance Counselor (CIC), Associate in Commercial Underwriting (AU), Certified Insurance Service Representative (CISR), Certified Professional Insurance Woman (CPIW)
Crystal is a graduate of Chestnut Ridge High School, Fishertown, Pa. in Business Curriculum.  She has served in the insurance industry for over 41 years. She lives in Osterburg, Pa., with her husband Gareth and has two children and four grandchildren.  Crystal loves to garden, do crafts of any type, and spend time with her grandchildren!  She is a member of Weyand United Methodist Church.