Imler, Joseph R.
For full location list, click here. For directory by department, click here.
Ebensburg (Home Office)
New Address:
416 South Center Street
Suite 2 & 3
Ebensburg, PA 15931
Mailing Address:
P.O. Box 505, Ebensburg, PA 15931
800.662.2020 toll free
814.472.7961 phone
814.472.7020 fax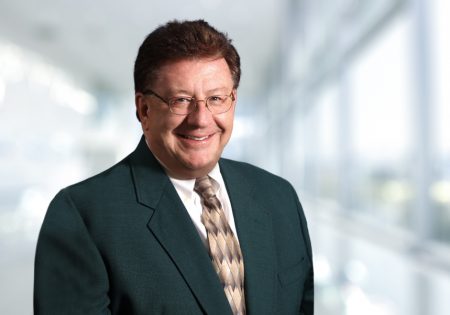 Imler, Joseph R.
President
Phone: 814.472.2998
Fax: 814.472.7020
In 1980, Joe co-founded Evergreen Insurance Associates. The Agency was developed to offer insurance coverages and risk management services to the mining, oil and gas industries. Evergreen became a wholly-owned subsidiary of S&T Bank in 2002. In 2005 and 2006, subsequent agency acquisitions added to the Evergreen family in both client count and expertise.
As of January 1, 2018, majority ownership in Evergreen Insurance was purchased by The Reschini Group but continues its independent operation. Evergreen works closely with The Reschini Group and is a referring partner with S&T Bank.
Today, not only is Evergreen viewed as an insurance specialist in the energy-related business, but under Joe's management, has developed into a full-service agency. In addition to serving all types of businesses, Evergreen is a leading provider of personal insurance.
As president of Evergreen, Joe demonstrates the ability to assume a broad range of responsibilities to achieve a maximum level of organizational success.
Designations: Associate in Risk Management (ARM).
Joe attended Duquesne University and holds a Bachelor's degree in Finance. Joe is a member of Insurance Agents & Brokers, Pennsylvania Coal Association, and the St. Benedicts Church. He was also a former board member of Excela Health System. He resides in Greensburg with his wife.