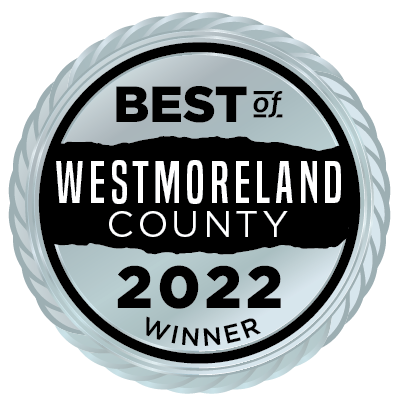 Evergreen Insurance has been recognized for excellence in the insurance industry. We have been awarded the Best of Westmoreland County 2022 Silver Winner Medallion in the Insurance Company category and the Best of Westmoreland County 2022 Gold Winner Medallion in the Insurance Agent category.
We owe our success to you, our loyal clients. Thank you for supporting and voting for us!
Since our founding in 1980, our goal has been to help people understand the complex risks that they and their business face, and mitigate them by seeking out cost-effective insurance coverages to fit their needs. We strive to serve people professionalism and expertise, as well as educate our clients on the ins and outs of insurance. We are equipped to help you with a full range of coverage options, including commercial, farm, and personal insurance.
Contact us today to discover the confidence that comes with knowing you have the right insurance for yourself, your family, and your business. Don't just insure it… Evergreen it!