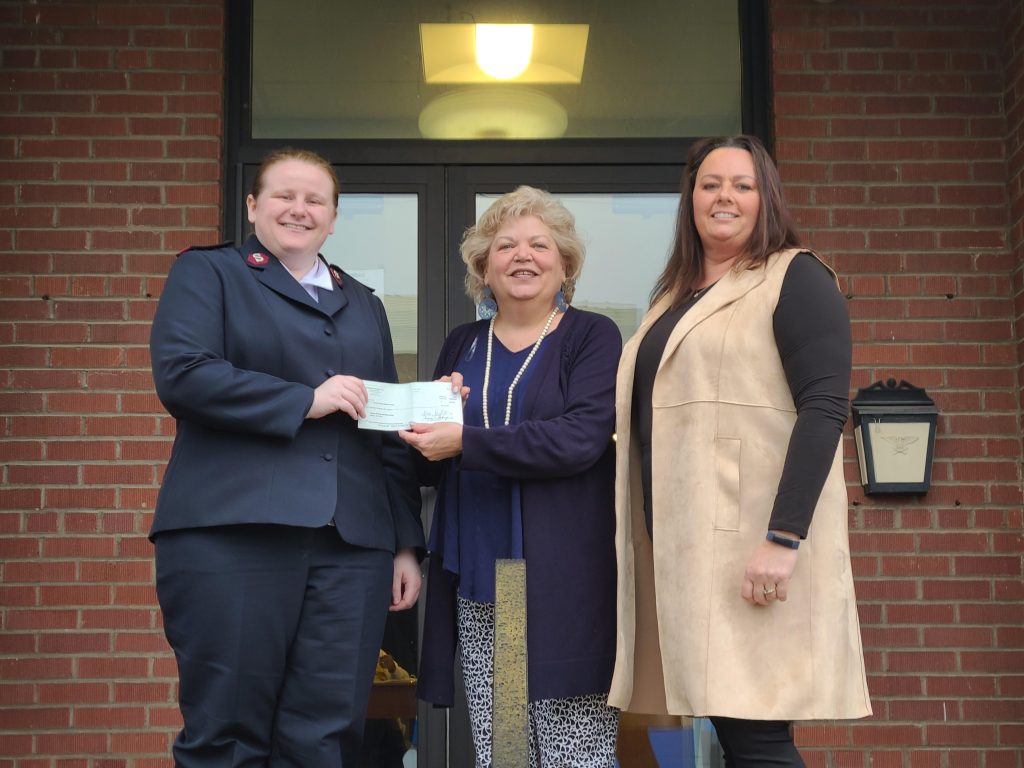 Evergreen loves giving back to the community! Every year, our Evergreen Culture Committee picks two non-profits to receive funds from our employee donations. Our employees select the organizations by poll from a list of non-profits local to our Evergreen offices. The money raised from our recent Employee Jeans Day donations were set aside for the Salvation Army.
This past week, Evergreen's Melissa Kittelmann, who has served as a Salvation Army Advisory Board Member for 20 years, and Debbie Edwards presented our donation check to Captain Candace Flanders of the Salvation Army Indiana Corps. Our donation will help fund building maintenance and upkeep, including new carpet at the entrance of the church building.
Thank you to all our employees for their generosity and to the Salvation Army for their dedication to helping our community!