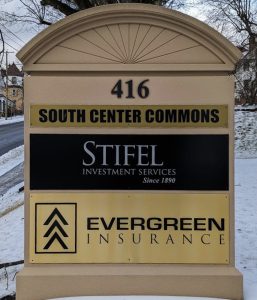 After months of preparation, we are happy to announce that we have finally moved into our new Ebensburg location! Our new office is closer to downtown Ebensburg, giving us a more central location for our customers. We are up and running and ready to receive you.
Our Evergreen professionals are dedicated to helping individuals, families, and businesses get the best insurance policies for their needs while making sure they understand their coverage.
Our new address is 416 South Center Street, Suite 2 & 3, Ebensburg, Pa. 15931. If mailing us, use P.O. Box 505.
We can't wait to welcome you at our new office. Come visit us today!