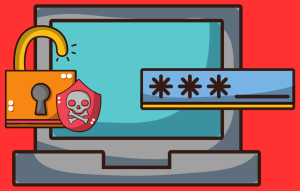 Cybersecurity risks continue to expand nearly unabated. While it can feel like trying to hold back a tidal wave with a bath towel sometimes, effective tools do exist and can be easily accessed.
What must always be remembered is that a commitment to resilience and pre-emptive mitigation remains imperative. Insurers are well-positioned to serve not only as financial first responders but as partners in managing these evolving hazards, along with their business associates and partners.
According to the Insurance Information Institute, "The first line of defense is creating a robust cybersecurity system, training employees on how to identify a potential attack, encrypting company data, and enabling antivirus protection. With only half of businesses reporting a consistent encryption strategy, and the cost of data breaches continuing to rise, organizations must do more to protect themselves and their customers.".
Some commonly seen cyber liability risks include:
Liability—You may be liable for costs incurred by customers and other third parties as a result of a cyber attack or other IT-related incident.
System recovery—Repairing or replacing computer systems or lost data can result in significant costs.
Notification expenses—In several states, if your business stores customer data, you're required to notify customers if a data breach has occurred or is even just suspected.
Regulatory fines—Several federal and state regulations require businesses and organizations to protect consumer data.
Class action lawsuits—Large-scale data breaches have led to class action lawsuits filed on behalf of customers whose data and privacy were compromised.
To extend cyber liability insurance coverage requires the purchase a stand-alone cyber liability policy, customized for your business to cover several types of risk, including:
Loss or corruption of data.
Business interruption.
Multiple types of liability.
Identity theft.
Cyber extortion.
Reputation recovery.
Contact the professionals at Evergreen for more information and guidance on obtaining the proper level of cyber liability insurance coverage for your situation.
Copyright 2023 Evergreen Insurance
Evergreen Insurance provides these updates for information only, and does not provide legal advice. To make decisions regarding insurance matters, please consult directly with a licensed insurance professional or firm.