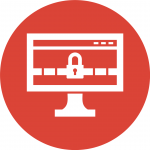 As instances and the scope of ransomware events, and losses associated with them, continue to increase, some insurers are tightening their standards in providing cybersecurity coverage.
According to industry experts, insurers are restricting capacity and implementing increases in premiums to accommodate for businesses not keeping pace with the threat of malware and other online attacks.
Ransomware events began to climb in 2019, leading to the continuing response by insurers. On average, insurance rates have doubled since the surge in attacks began, with rising reinsurance costs expected to drive those rates higher.
Insurers certainly are not abandoning cyber liability coverage, but recognize the underlying issue is that while coverage may be adequate today, the rapidly evolving risk means it may not be adequate tomorrow.
Business owners can help their own cause by implementing as many precautions against online attacks as they can, which can contribute to keeping their insurance costs manageable under the circumstances.
The digital universe has opened a world of opportunity for businesses to grow, expand, and succeed. But the flip side of all that openness poses a threat that continues to grow, expand, and succeed as well.
Managing that risk will be a challenge for business owners and their insurers for the foreseeable future. Eternal vigilance may be the price of liberty, but it's also the price of keeping your data protected online.
Contact the professionals at Evergreen Insurance for more information.
Copyright 2022 Evergreen Insurance
Evergreen Insurance provides these updates for information only, and does not provide legal advice. To make decisions regarding insurance matters, please consult directly with a licensed insurance professional or firm.